Our Mission
SAIP Automation International stands for German virtues and corporate culture. The entire project engineering team has undertaken the rigorous, official Siemens Power Academy Certification Procedure with standardized Curriculum Vitae in Nuremberg and/or Vienna.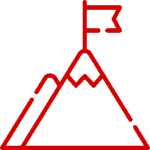 We envision more efficient, secure and ecological energy consumption by means of intelligent automation solutions. IT and OT cybersecurity is both our selling point and philosophy.
We serve our customers. Your success and prosperity fill us with a feeling of deep satisfaction.
We care about our employees and foster a new generation of talent.
We support the local community and our neighbours in need.